Brownies
Belgian chocolate brownies layered with the best combinations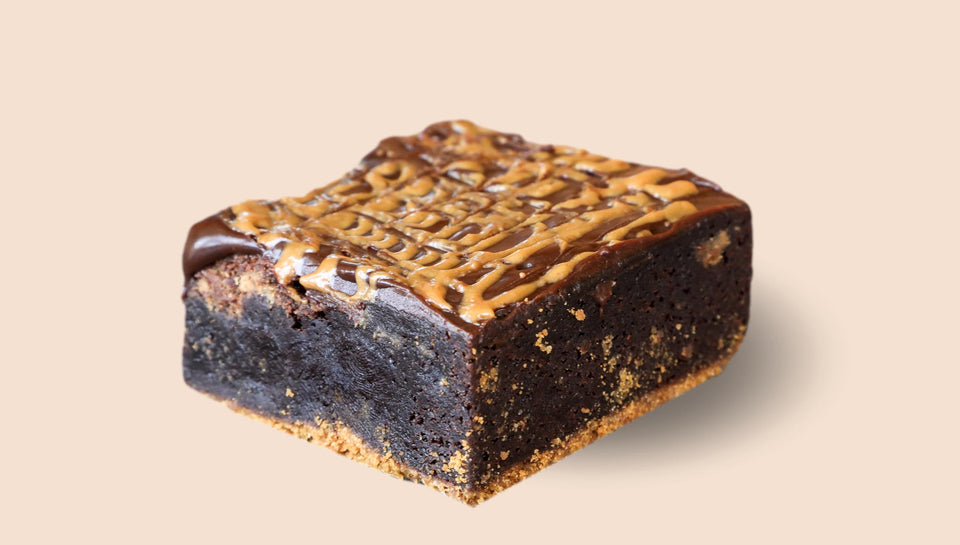 Biscoff
KSh350.00
Chocolate Chips with crunchy Biscoff™ biscuits and a Biscoff™ spread centre. 
Peanut Butter Cookie Dough
KSh330.00
Hey peanut lovers, this one's for you!
Brownie layer topped with a delicious peanuty cookie dough. Finished with a rich dark chocolate ganache, roasted salty peanuts & mini Reese's Peanut Butter Cups.
The perfect sweet & salty indulgence.
Cornflake Caramel
KSh350.00
When you are looking for the right crunch & balance you have a cornflake brownie.
Rich 70% dark chocolate brownie base topped with Kellogg's caramelised cornflakes.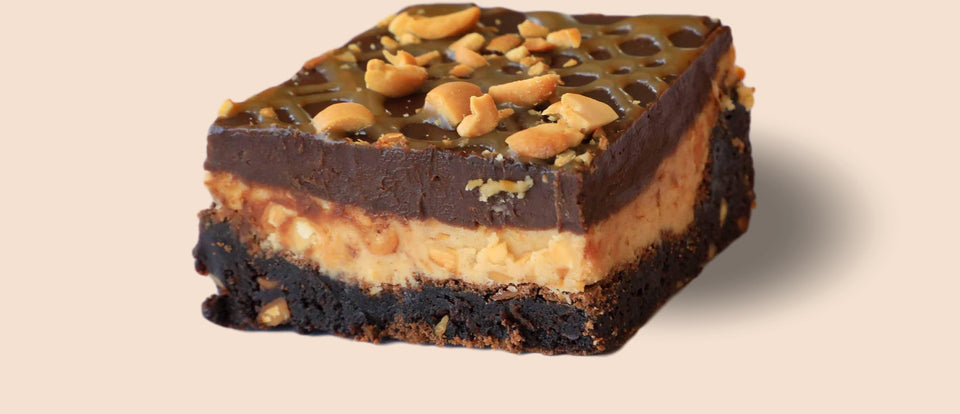 Snickers
KSh340.00
This one is our favourite and about to become yours!
Thick, rich & gooey brownie base, snickers peanut nougat layer & chocolate ganache. Covered in mouth-watering caramel & chopped peanuts. 
Tastes just like, well..A SNICKERS BAR!
Chocolate Hazelnut
KSh350.00
This brownie just makes you want to celebrate.
Dark chocolate brownie base with a hazelnut nougat layer & chocolate ganache. Topped with hazelnuts & painted gold. We at FRÖST are just super extra!
Oreo Cookie Dough
KSh330.00
Oreo cookies sandwiched in between a chocolate chip cookie dough layer & a gooey Belgian dark chocolate brownie.
Classic
KSh320.00
Decadent Belgian chocolate brownie studded with roasted hazelnuts. Ooeey gooey delight with a crunch
Can't go wrong with a classic.