Cakes
Ready to order for every special occasion or because you just love cake.
Blueberry Early Grey Crumble
From KSh5,900.00
Earl grey infused sponge with fresh blueberries. Layered with blueberry butter cream and crumble. Covered in concrete grey buttercream, fresh blueberries & cookie crumble.
Biscoff Chai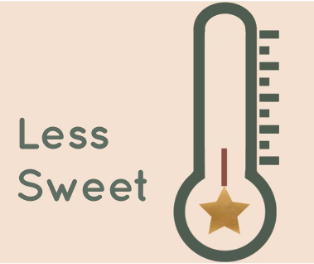 From KSh5,900.00
Vanilla based sponge with spicy & warm ginger, Biscoff & chai blend with Biscoff buttercream, crushed Biscoff and ginger snaps. Finished with chai buttercream, Biscoff drip, ginger & Biscoff biscuits.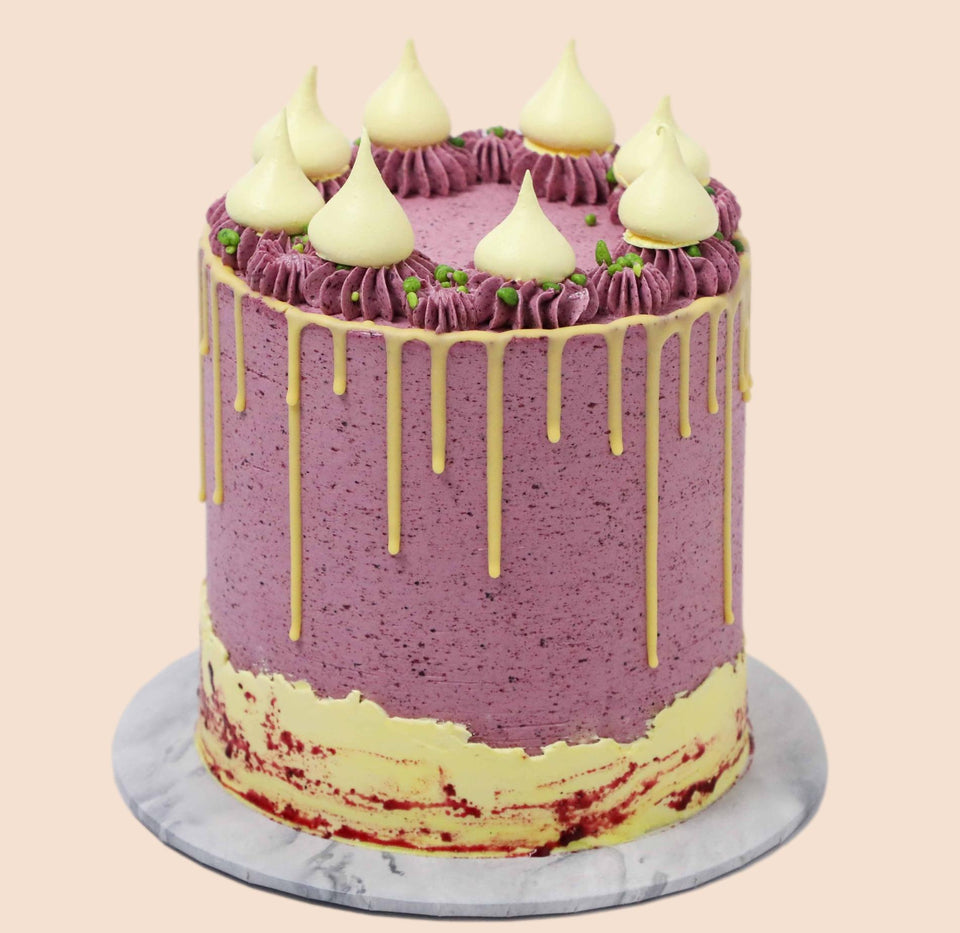 Lemon Blueberry
From KSh5,900.00
Zesty lemon sponge with fresh blueberries, blueberry buttercream, homemade blueberry jam & freeze-dried lemon crispies. Covered in blueberry buttercream, white chocolate drip, blueberries & lemon meringues.
Pebbles
From KSh5,900.00
Classic chocolate or vanilla with a little pizzazz of metallic chocolate pebbles. The perfect crowd pleasers for any occasion.
Chocolate ganache: Moist dark chocolate sponge with chocolate buttercream, ganache & crispy balls.
Vanilla: Vanilla bean sponge with Madagascan vanilla buttercream.

Cinnamon Nutella
From KSh6,300.00
Alternating layers of cinnamon & hazelnut sponges with cinnamon buttercream drizzled in Nutella & chopped roasted hazelnuts. Finished with cinnamon Nutella buttercream, a dark chocolate drip & cinnamon hearts
Maltesers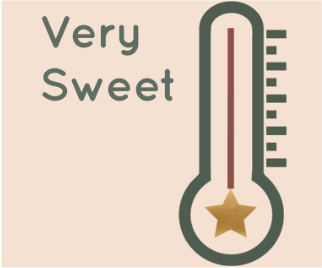 From KSh6,300.00
Malt vanilla sponge marbled with milk chocolate, malt buttercream, milk chocolate ganache & crushed Maltesers. Covered in vanilla malt buttercream, a chocolate drip & Maltesers chocolates. 

Passion Fruit White Chocolate
From KSh5,900.00
Passion infused vanilla sponge layered with vanilla buttercream, passionfruit curd and white chocolate crispies 

Raspberry White Chocolate
From KSh5,900.00
Vanilla sponge baked with white chocolate chips and layered with white chocolate buttercream, home made raspberry jam and freeze dried crunch raspberries
Espresso
From KSh5,900.00
Espresso coffee sponges alternating with your choice of either vanilla (Latte) or chocolate (Mocha) sponge  with coffee buttercream. Topped with dark chocolate ganache drip and Belgian chocolate truffles.
Pistachio Raspberry
From KSh6,300.00
Nutty pistachio sponge with raspberry buttercream, raspberry homemade jam and chopped pistachios. Topped with fresh raspberries, chocolate shards, Israeli pistachios, meringues & freeze dried raspberries
Cookies & Cream
From KSh5,900.00
Choose between an Oreo chunky sponge or the chocolate sponge with Oreo frosting in between each moist layer. Dripped with chocolate ganache and meringues.
Definetly a crowd pleaser.
Chocolate Hazelnut
From KSh6,300.00
Chocolate & hazelnut alternating sponges with hazelnut buttercream. Layers filled with chocolate ganache and hazelnut nougat and frosted with dark chocolate ganache. Topped with chopped hazelnuts, gold speckled meringue kisses & gold crispies.
Vanilla Raspberry
From KSh5,900.00
Moist vanilla sponge with layered with homemade raspberry jam and freeze-dried raspberries. We also bake in a few fresh raspberries for extra tang! Garnishes with  raspberry-rippled buttercream, pretty in pink meringue kisses dipped in more freeze-dried raspberries, Party Rings & Jammie Dodgers.
Every layer is filled with oozy, tangy deliciousness!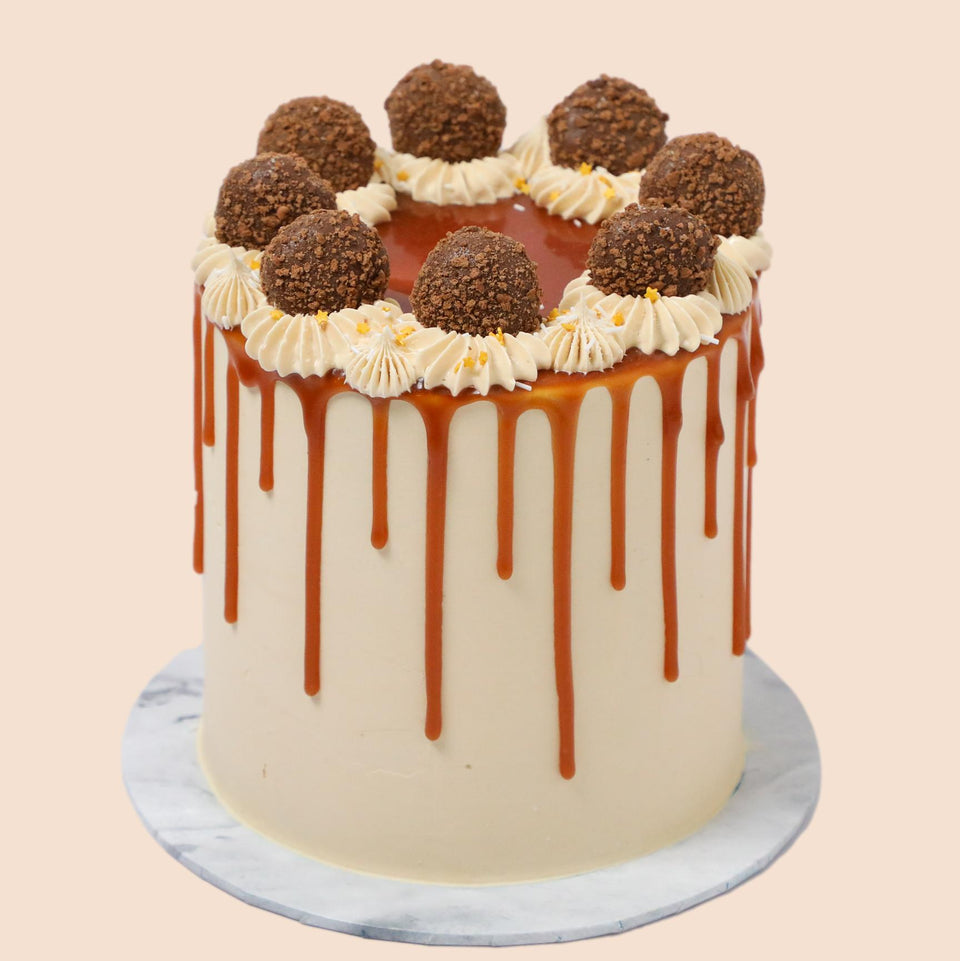 Salted Caramel
From KSh5,900.00
Vanilla bean sponge layered with caramel frosting and wet caramel filling. Finished with a caramel buttercream & drenched in salted caramel. Decorated with meringue kisses dipped in sparkles, salt flakes and caramel crispies.
Snickers
From KSh5,900.00
Alternating chocolate and peanut sponges re-creating the infamous Snickers bar. Each layer filled with wet caramel & peanut nougat. Frosted with a dark chocolate ganache & topped with Snickers themed meringue kisses.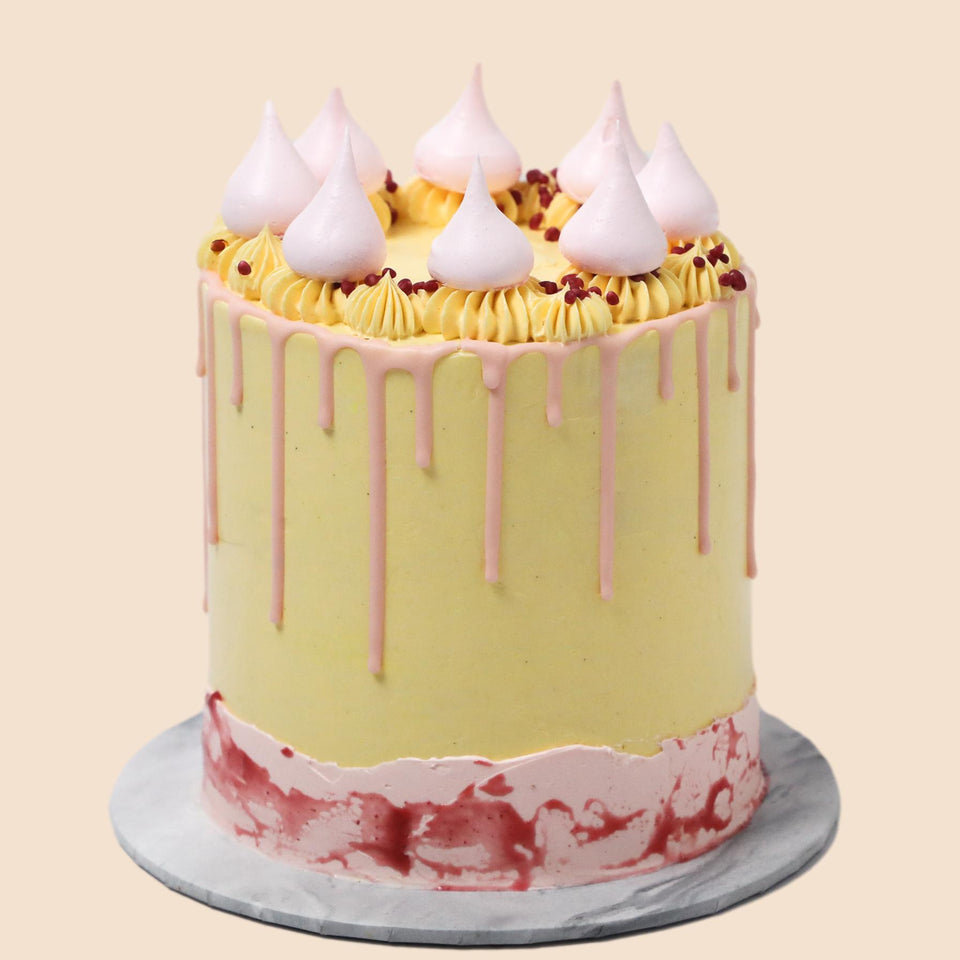 Raspberry Lemon
From KSh5,900.00
Moist lemon zest sugar sponge layered with raspberry meringue buttercream. Sprinkled with freeze dried raspberries and finished with white chocolate buttons.
Chocolate
From KSh5,900.00
Chocolate sponge with a melted chocolate buttercream. Frosted with more chocolate buttercream and a chocolate ganache drip. Garnished with gold dark chocolate truffles.
Vanilla Cookie Dough
From KSh5,900.00
Vanilla sponge baked with chocolate chips. Frosted with vanilla buttercream and filled with homemade chocolate chip cookie dough & chocolate ganache.
Covered in vanilla buttercream, chocolate buttercream, chocolate chips & mini cookies