Cupcakes
American style cupcakes re-created the FRÖST way.
Biscoff
KSh330.00
Crunchy Biscoff™ butter base with a creamy biscoff spread centre. Biscoff™ frosting drizzled with biscoff™ spread and a biscoff™ biscuit.

Did we say Biscoff enough?
Blueberry Coconut
KSh310.00
Vanilla coconut sponge filled with home-made blueberry jam. Topped with blueberry buttercream and toasted coconut chips.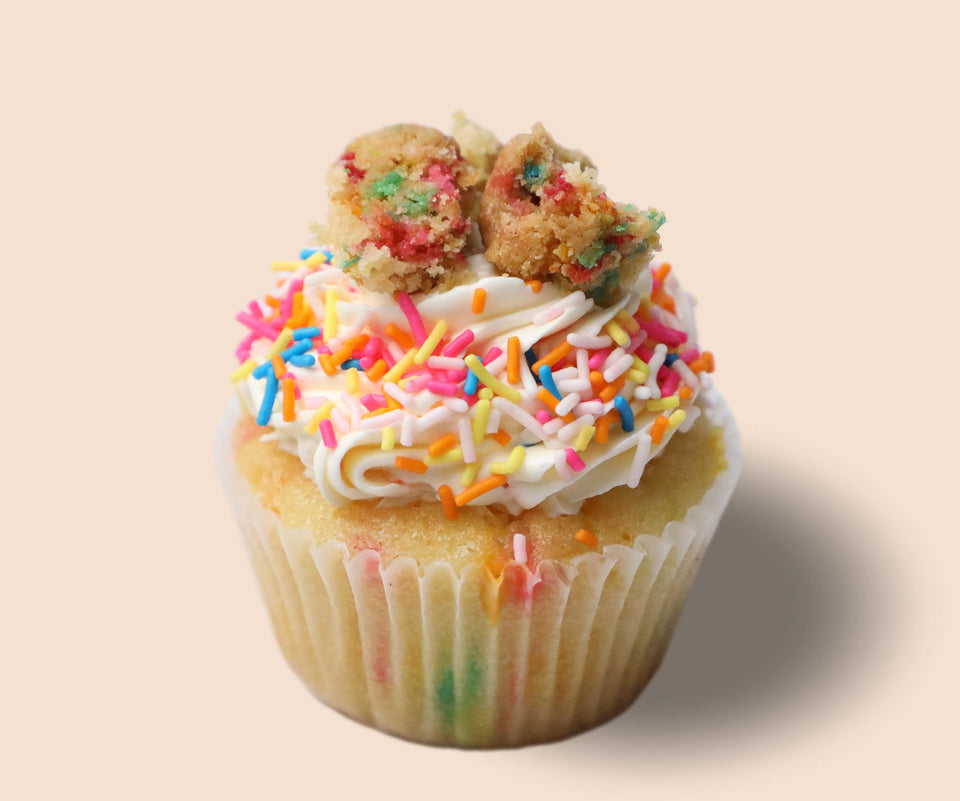 Cake Batter
KSh290.00
Funfetti white chocolate sponge topped with vanilla buttercream, colourful sprinkles and cake batter cookie crumble

Chocolate Coconut
KSh310.00
Rich chocolate sponge with chocolate coconut buttercream topped with a chocolate ganache truffle and covered with coconut flakes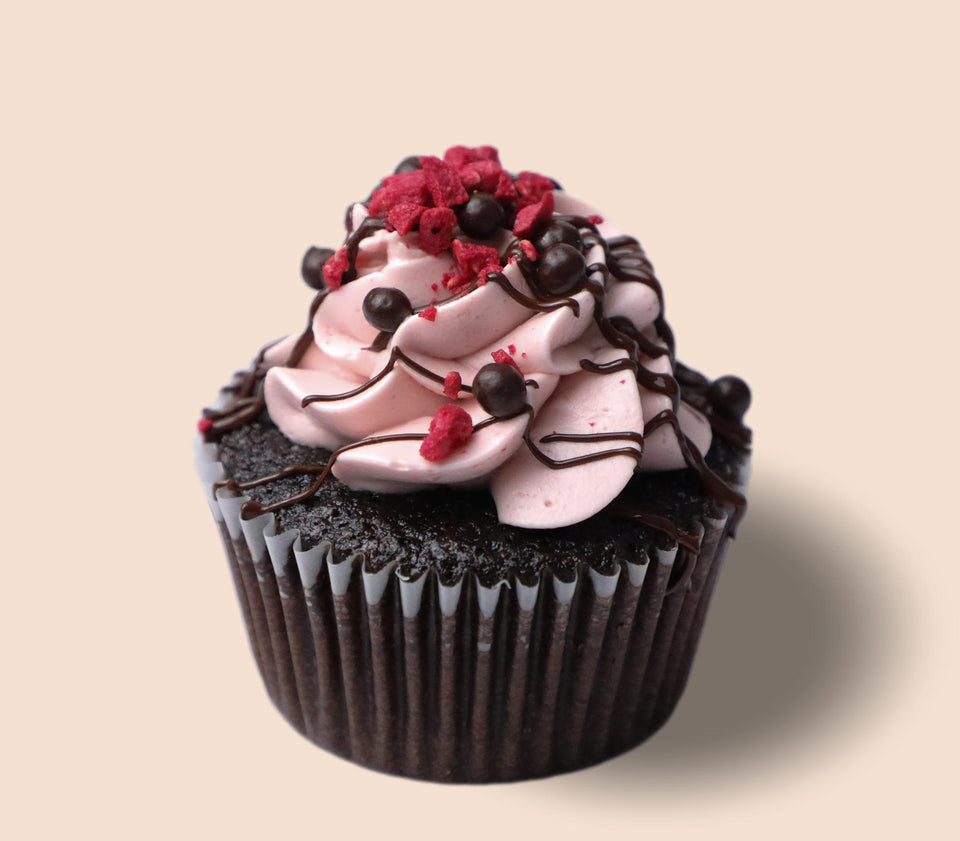 Chocolate Raspberry
KSh330.00
Chocolate sponge filled with homemade raspberry jam and topped with raspberry jam, a drizzle of dark chocolate, dark chocolate crispies and freeze dried raspberries 

Chocolate Salted Caramel
KSh320.00
This flavour has been so popular with our custom cakes, we just had to have it as a cupcake!

Moist chocolate sponge with salted caramel buttercream. Sprinkled with caramel pearls, freeze-dried caramel & a caramel swirl!

Cinnamon Toast
KSh310.00
Cinnamon sponge with toast like sponge. Topped with cinnamon butter cream and a heart toast biscuit.
A cupcake for breakfast? YES PLEASE.
Coconut Lime
KSh310.00
Coconut vanilla sponge filled with coconut cream and frosted with zesty lime buttercream. Topped with toasted coconut chips and a white chocolate wedge
Coffee cornflake caramel crunch
KSh330.00
Caramel sponge on a buttery cornflake base with coffee buttercream and topped with a salted caramel cornflake brittle.

Cookies & Cream
KSh290.00
Moist chocolate sponge, creamy centre (just like an Oreo), chunky Oreo buttercream and topped with half a crunchy Oreo cookie.

Definitely the crowd pleaser.
Gluten Free Chocolate
KSh340.00
Triple chocolate goodness! Dark chocolate sponge, filled with rich chocolate ganache & topped with chocolate buttercream, dark chocolate crispies & a mini chocolate truffle
Gluten Free Vanilla Bean
KSh340.00
Gluten Free vanilla bean sponge with a silky smooth vanilla bean Swiss butter cream (yes, look out for the Madagascan vanilla speckles). Topped with rainbow 100's & 1000's. 
Classic & Delicious
Honey Pistachio
KSh340.00
Pistachio sponge filled with pistachio cream frosted with honey buttercream, chopped pistachios and a drizzle of honey 
Lemon Drizzle
KSh330.00
The perfect flavour for this heat! Refreshing lemon sponge filled with lemon curd and lemon zest frosting. With a party ring & a drizzle of lemon!

Maltesers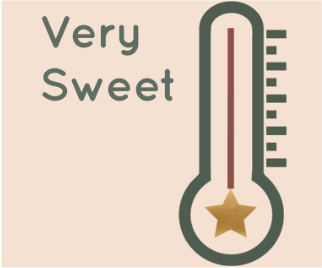 KSh330.00
Malt & chocolate marble sponge filled with milk chocolate ganache. Frosted with milk chocolate & malt buttercream and whole Maltesers 
Mango Chilli Lime
KSh310.00
Mango sponge filled with mango curd, topped with mango lime buttercream, Kashmiri chilli and a white chocolate wedge
Nutella
KSh330.00
Hazelnut sponge with a Nutella centre. Frosted with a hazelnut chocolate buttercream, drizzled with more Nutella and topped with chopped hazelnuts.
We don't want to be biased but this has to be our favourite!
Passion Fruit White Chocolate
KSh310.00
Passionfruit sponge filled with passionfruit curd topped with white chocolate buttercream, passion fruit drizzle and white chocolate crispy balls.
S'mores
KSh290.00
Biscuit base for a light crunch, dark chocolate sponge & marshmallow meringue frosting with a drizzle of chocolate.
You do know why they are called s'mores right?
Cause you always want more!!

Triple Chocolate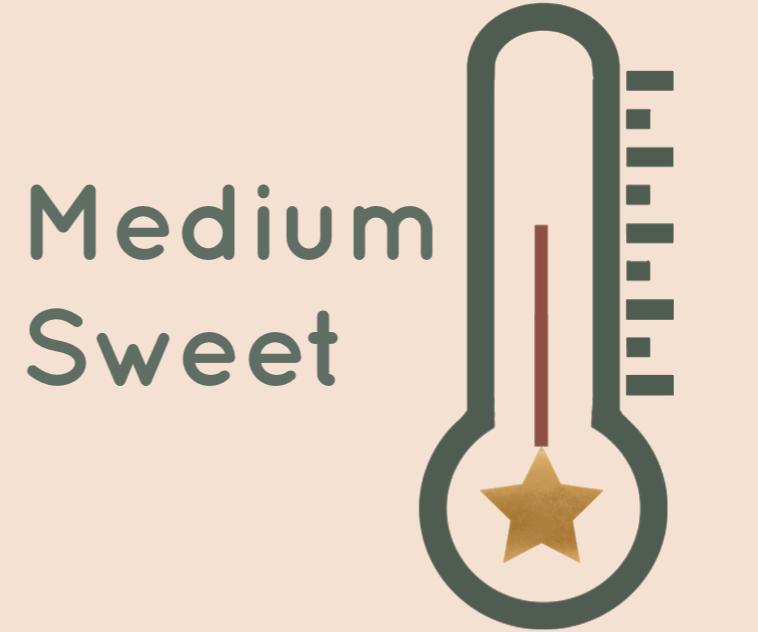 KSh290.00
Chocolate sponge. Filled with chocolate ganache. Chocolate cream cheese frosting. Chocolate truffle. Dark chocolate crispies.
Did we say chocolate enough?
Vanilla Bean
KSh290.00
Vanilla bean sponge with a silky smooth vanilla bean Swiss butter cream (yes, look out for the Madagascan vanilla speckles). Topped with rainbow 100's & 1000's. 
Classic & Delicious
Vanilla Cookie Dough
KSh300.00
Marble sponge filled with chocolate chip cookie dough, vanilla buttercream, chocolate chips and a cookie dough ball.

Vanilla Raspberry
KSh320.00
Vanilla sponge filled with homemade raspberry jam, raspberry buttercream drizzled with more raspberry ham and topped with white chocolate crispies