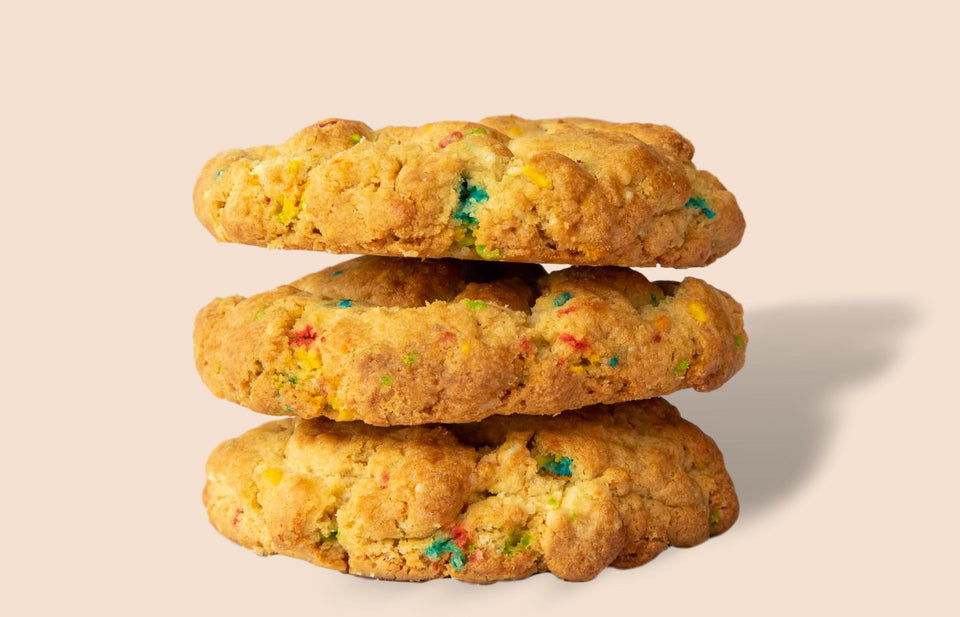 Birthday Cake Batter
The Birthday cake flavour is vanilla with a tonne of sprinkles & the cake batter flavour tastes like, well, CAKE BATTER before it goes in the oven! Can't go wrong with the delicious combo.
Allergens & Storage
Contains dairy, eggs, gluten & traces of nuts. Consume on the same day for ultimate experience. Store in a cool dry place
Consume within 3 days.