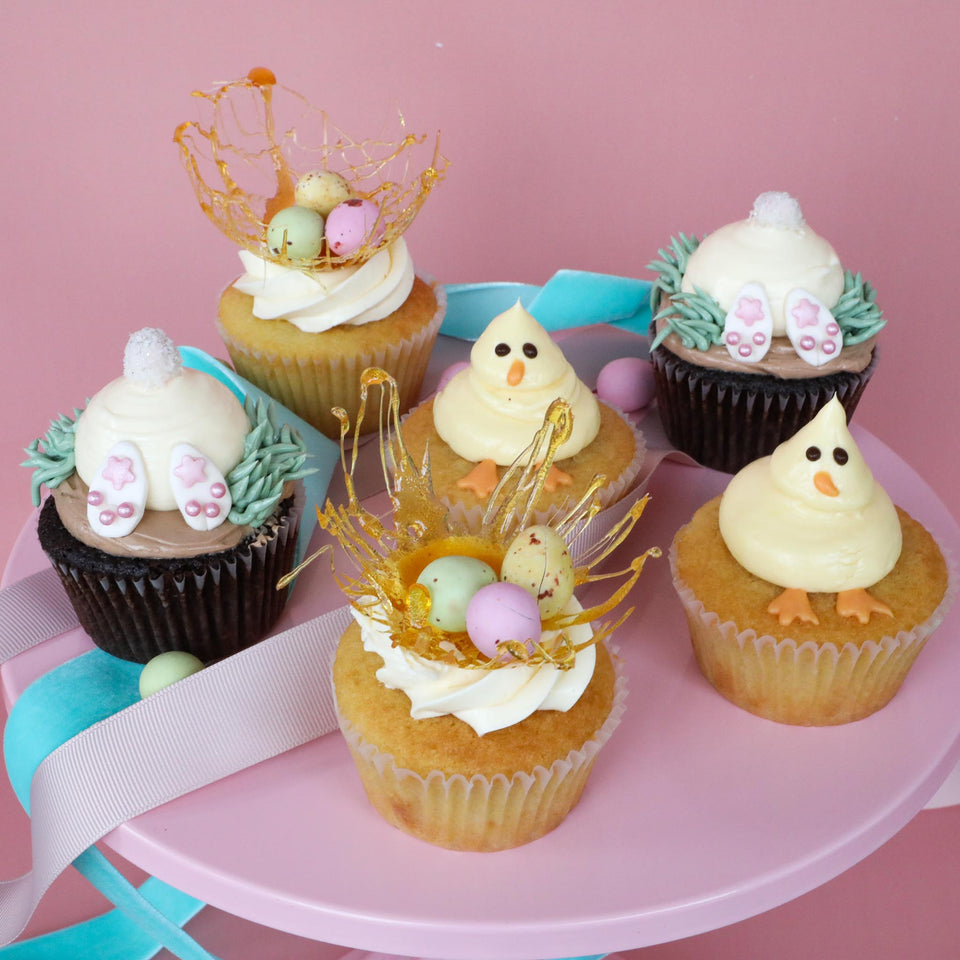 Easter Assorted Box of 6
Box of 6 Easter Festive cupcakes.
2x Lemon Easter Chick
2x White Chocolate, Caramel & Coconut
2x Biscoff Bunny Butt
Allergens & Storage
Contains dairy, eggs, gluten & traces of nuts. 
Consume on the same day for ultimate experience. Refrigerate the following day & remove an hour before indulging once again.
Consume within 3 days.