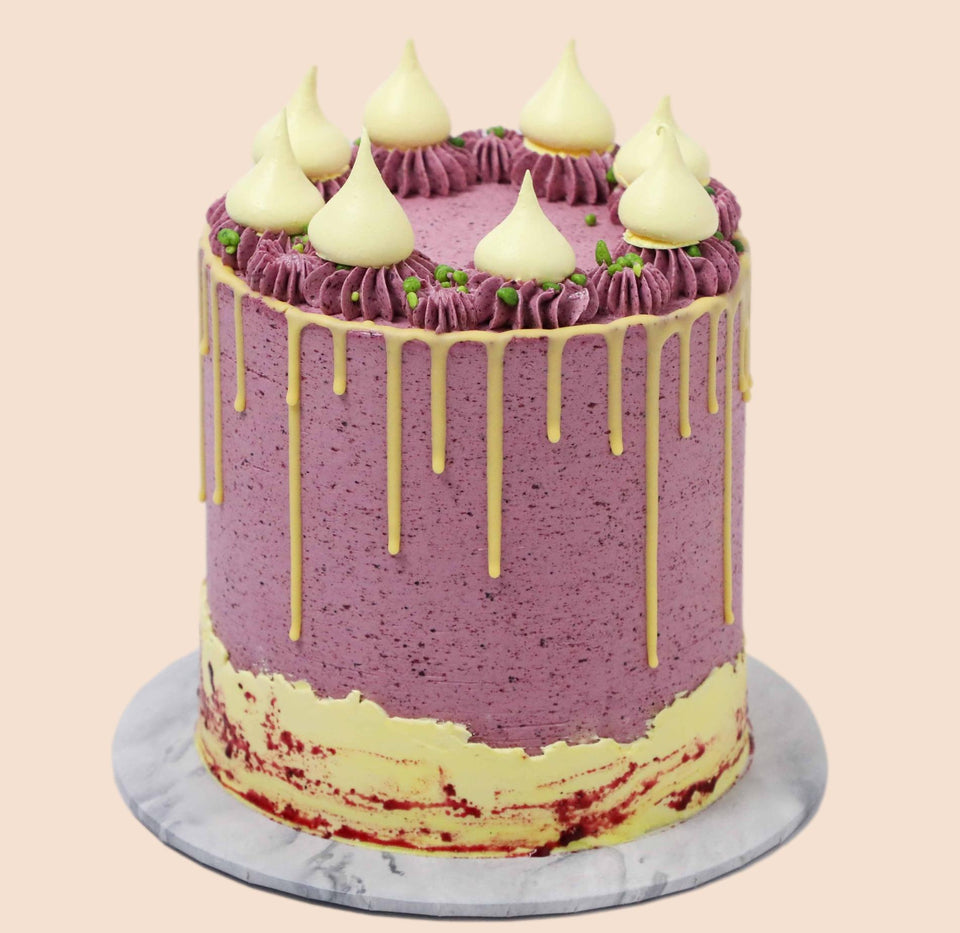 Lemon Blueberry
Zesty lemon sponge with fresh blueberries, blueberry buttercream, homemade blueberry jam & freeze-dried lemon crispies. Covered in blueberry buttercream, white chocolate drip, blueberries & lemon meringues.
Allergens & Storage
Contains dairy, eggs, gluten & nuts. Consume on the same day for ultimate experience. Refrigerate the following day & remove an hour before indulging once again.
Consume within 3 days.