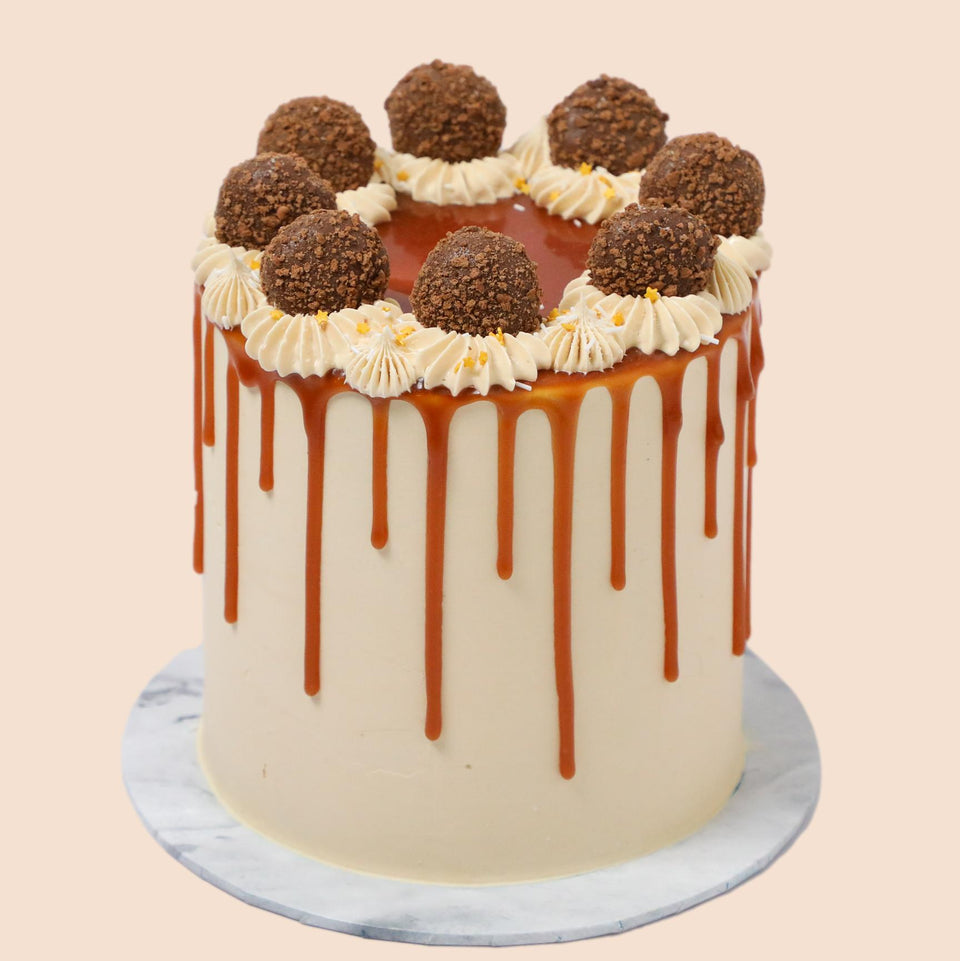 Salted Caramel
Vanilla bean sponge layered with caramel frosting and wet caramel filling. Finished with a caramel buttercream & drenched in salted caramel. Decorated with meringue kisses dipped in sparkles, salt flakes and caramel crispies.
Allergens & Storage
Contains dairy, eggs, gluten & traces of nuts. Consume on the same day for ultimate experience. Refrigerate the following day & remove an hour before indulging once again.
Consume within 3 days.